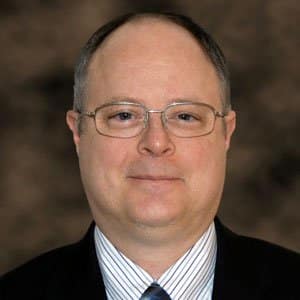 Answered by
Evans Kerrigan
QUESTION:
What should be captured in a SIPOC?
ANSWER:
Expanded Question:
I am working on a SIPOC diagram for an urgent care facility. The test facility is the Supplier. I can't figure out the Input, but the Output was provided which is Diagnosis and the Customer is the Doctor and Patient. I was thinking the test itself would be the Input. Please help.
---
In determining what to capture in a SIPOC, I find it is frequently helpful to identify the start and stop of the process up front.  I find that when people do this, they frequently find it easier to identify the specific outputs and inputs that they need to capture.  If, in your example you want to frame the process you are mapping as starting with the receipt of the test from the testing facility, I would agree that the test results are the input.
If you are mapping the overall treatment of a patient at the facility, test results are one of many potential inputs to the process.
QUESTION:
What are some examples of wastes in a banking institution?
ANSWER:
Wastes in banking fall into the same categories as other transactional processes. In terms of examples of the Eight Wastes, there is:
"Transportation" or touches related to the number of times a check is handled before it is deposited;
"Inventory" shows up as emails waiting for answers or transactions waiting for batch processing;
"Waiting" is experienced by customers while their deposits have not cleared;
Any tasks that require approval may be targeted as the 'Waste of Intellectual Capital" if the decisions could have been made at lower levels. Banks are constantly trying to balance risk management to prevent fraud while not overburdening their processes with inspections and wait times that can annoy customers and increase labor costs.
There are lots of opportunities in banking processes for the application of Lean Six Sigma!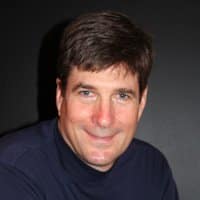 Answered by
Dewey Dorsett
QUESTION:
How is value determined in a Lean system?
ANSWER:
Here's a simple and brief answer to a meaty subject. Value in a Lean system is created through the elimination of waste and the transference of time and resources from non-value adding process activities to value-adding activities. Waste is definitional and comprises anything NOT needed in the creation and delivery of product or service to the customer. There are two types of waste: pure waste and unavoidable waste. Lean seeks to eliminate pure waste and minimize unavoidable waste.  Generically, there are 8 Wastes, which are defined as:
transportation:  transport of the unit or resources in the process
inventory: WIP and finished inventory
 motion: within the process including that of the workers
wait time: delays and queue time of raw materials and the unit in the process
over processing: doing more than is required
over production: making more than real customer demand
defects: errors, rework and scrap
searching: related to motion, interruptions to find needed processing resources
A Lean system also creates value by focusing on the value stream in the process. Simply stated, the activities comprised in the creation and delivery of the service or product the customer is paying for. A streamlined, efficient value stream delivers a quality product and service to the customer. The Lean focus on facilitating flow, moving to pull systems and minimizing 'batching' reduces waste in process. Moving to a pull system eliminates forecasting errors. Batching helps eliminate unneeded WIP and inventory.
Finally, Lean systems promote worker empowerment and involvement, visual control and management of a process and feedback mechanisms to reinforce quality product and services and waste reduction. A truly successful Lean system requires embedding its concepts and methods in the "DNA" of the organization from leadership to its line workers to suppliers.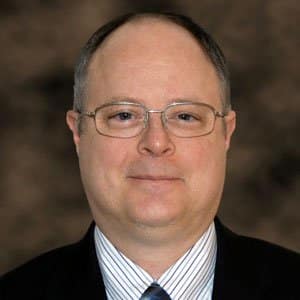 Answered by
Evans Kerrigan
QUESTION:
What are the five steps of the DMAIC process?
ANSWER:
The five steps of the DMAIC process are:
Define – Identifying the issue that you want to resolve
Measure – Plan and capture data about the current performance and what might impact that performance
Analyze – Review the process and the data to determine the root causes of the issue
Improve – Plan changes to impact the root causes, and test to make sure they work
Control – Put in place a way to monitor the process to ensure the problem stays fixed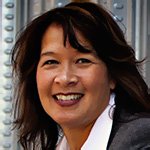 Answered by
Tracy O'Rourke
QUESTION:
Do you have to go through your organization to get Lean Six Sigma training?
ANSWER:
You definitely do not have to go through your current employer to get training. There are many organizations that provide Lean Six Sigma training including GoLeanSixSigma.com. Courses typically range in depth, but it's always best to go through a workshop with a project or challenge to use when applying the tools can concepts.
Although it is not necessary to go through your employer to access training, one of the benefits of getting the training through an employer is that they may reimburse you for costs or pay for your training. There are many public courses offered online and live. Costs vary by provider and location.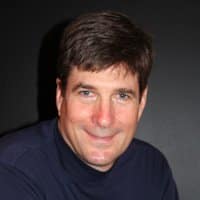 Answered by
Dewey Dorsett
QUESTION:
Where is Lean Six Sigma typically applied?
ANSWER:
Lean and Six Sigma were evolved within manufacturing industries and typically in the product and manufacturing functions. However, manufacturers implementing Lean Six Sigma found that their customers weren't just focused on price and quality but also service. In the mid-1990s, a pre-eminent manufacturer did a disloyalty survey (clients who switched to another supplier) and found that 70% of the disaffected customers left because of 'poor service' i.e. difficult to do business with and so they found another supplier with better service. Hence, these companies began to apply Lean Six Sigma to their business processes and service processes.
With the adoption of Lean Six Sigma by GE Capital in 1996, the Lean Six Sigma methods were shown to apply to transaction and service businesses and industries. The intent of Lean Six Sigma is to streamline process, reduce waste and deliver to the customer what the customer wants when the customer wants it.  Lean Six Sigma has made its way from the shop floor to all industries. The Lean methodology has leverage in streamlining processes and reducing waste including defects. The Six Sigma has leverage in quantifying cause and effect relationships for defect reduction and design efforts. The two complement each other and have overlapping synergies.
QUESTION:
What is the difference between Lean Six Sigma and The 20 Keys?
ANSWER:
Kobayashi's 20 keys are a checklist of manufacturing improvement concepts, whereas Six Sigma is an industry neutral, 5-step process improvement model that takes a single opportunity from a problem statement to a sustained implementation. Many of The 20 Keys' concepts are used in Lean Six Sigma but they are included within the relevant phases; Define, Measure, Analyze, Improve or Control. The 20 Keys can be very useful as a guide for a manufacturing audit.
QUESTION:
Who should be selected to be certified in Lean Six Sigma in a hotel?
ANSWER:
Within any industry, hospitality included, there is a little bit of self-selection involved in determining who should become a certified Black Belt or Green Belt – some interest is key. Aside from that I've seen wide variation in who was selected to become a certified hotel Black Belt. Any manager should be a candidate since they've worked with teams before, they have a sense of the overall process and possess some leadership skills. Implicit in this selection is the understanding that they would be leaving their position which must be backfilled since Black Belt is a full time job. Another tactic would be to select from below a manager level to take advantage of staff showing leadership promise.
In terms of the Green Belt certification, this would be critical to those Green Belts who were interested in progressing to the level of a full-time Black Belt. General Managers should be exposed to Lean Six Sigma in at least a 1- or 2- day overview course, so that they can properly support their Black Belts and Green Belts. All employees can benefit from some awareness workshops so they are prepared to assist the Black Belts and Green Belts in streamlining processes.
QUESTION:
Must all staff be trained in the Lean Six Sigma Program in hospitality? Who should be chosen to be certified?
ANSWER:
In the hospitality industry, it's common to assign a Black Belt to a larger property whereas two smaller properties often share a Black Belt. Black Belts and Green Belts can come from operations, leadership or outside the business since the focus is on basic process improvement.
Certification drives a deeper knowledge of Lean Six Sigma, creating stronger leaders, and it can also be a seen as a reward for taking on the role of Black Belt since these are transferable skills. For these reasons, both Black Belt and Green Belt certification should be considered.
In terms of the rest of the employees, it's a big advantage to have every employee get some level of training – anywhere from a day to a week. This way, the entire staff is preprared to join or just support improvement efforts and the gains come much quicker. The advantage this industry has over many others is the opportunity to establish and transfer best practices from property to property. Each hotel differs slightly but the check-in, housekeeping or banqueting processes all have the same basic goals. This paves the way for multiplying gains quickly.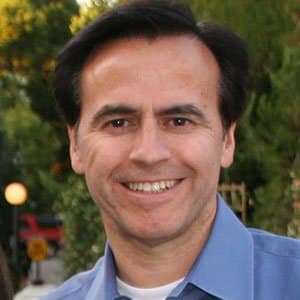 Answered by
Ernie Arboles
QUESTION:
What are the key differences between a Green Belt, Black Belt and Master Black Belt?
ANSWER:
The referencing of "belts" by color is a simple and effective way of quickly understanding their skill and experience level.  Here's a quick look at the differences.  You may have heard the reference now and then to someone who's a bit "green" or new at something.  That's the idea here.
A green belt is someone just learning the tips and techniques that make for good Six Sigma or Lean project execution.  They are usually cutting their teeth on a first project and have received fundamental training in Define, Measure, Analyze, Improve, and Control – the project execution building blocks.
A black belt is typically a green belt who has shown a real knack for six sigma, likes it, and has moved forward to deliver a number of projects with quantifiable results.  They also will have received additional training in deeper analysis tools (think stats) and perhaps even some instruction on change management or stakeholder influencing.
A master black belt is all the above, plus will have mentored or coached about 20 or more green belts and black belts, is even deeper on the statistics and analysis, plus is well versed in change management techniques.
The best difference, many belts become highly promotable because they are excellent business problem solvers.