QUESTION:
If we were to eliminate Wastes in any form, how would we be able to convert the waste into dollar value in order to convince a Bank to start adopting Lean?
ANSWER:
The calculation you're looking for is COPQ or Cost of Poor Quality.
The idea is to calculate the labor hours saved by removing waste and then multiply them by the average loaded salary of the process participants impacted.
In the case where Defects cause the process to "scrap" products, you can calculate the lost value of goods. You can also look at the removal of waste as an increase in capacity. That would involve calculating how many more customer transactions could be completed with the time made available by the removal of waste. In each case you are calculating the impact of the Waste.
Aside from labor hours and scrap materials, you can also calculate cost avoidance when reducing the waste of transportation – less transport costs. It depends on the waste, but this gives you some general guidelines around converting waste into dollar value.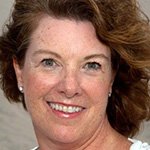 Answered by
Colleen Kindler
QUESTION:
In Six Sigma, Y = f(X), what does X stands for?
ANSWER:
This formula is especially relevant to determining cause and effect as well as measuring for improvement.  It reads Y is a function of X.  The Y is the effect of the problem or desired improvement and the X's are the possible causes or areas affecting improvement.
For example, Y= total time for an output to go through the process and possible X's are the time for each process step, wait time for delays, or volume going through the process at a peak time.  Each of the X's can be measured to understand their impact on the Y.
Selecting the X's that have the strongest relationship to an improvement in Y are the root causes to be addressed in a solution.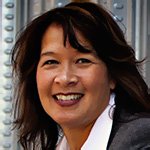 Answered by
Tracy O'Rourke
QUESTION:
What Wastes could exist in a Shipping Department?
ANSWER:
All sorts of Wastes could exist in a Shipping Department. Here are a few examples:
Unnecessary transportation of products
Unnecessary motion of people
Unnecessary waiting (waiting to pack and/or ship, or customers waiting)
Unnecessary inventory (any excess inventory creates LOTS of waste: counting it, moving it, organizing it, damaging it (causing defects). Unnecessary inventory means there is overproduction and over processing.)
Unnecessary use of equipment (like packing machines) and supplies (paper).
QUESTION:
Can Lean Six Sigma be applied in the software industry? What are the wastes?
ANSWER:
There's waste in every industry, including the software industry. Depending on the department the waste would take different forms.
Defects could either be bugs in the actual software, not developing the features requested by the customer, or shipping the wrong products at the end of the process;
Overproduction could refer to shipping too much product in advance of demand;
Waiting can happen in development or shipping;
Non-Utilized Talent could refer to junior developers whoa are not trained in higher-level tools;
Transportation refers to the number of times developers pass software back and forth to be edited, or the shipping of products to distribution centers;
Inventory could be the build up requests for products;
Motion might refer to the number of screens, applications and websites that staff have to click or open repeatedly and, finally,
Excess Processing  could apply to developing features that no one uses.
Programming teams have made great use of a Lean method of process improvement called "Agile" which has been customized to enable software teams to conduct rapid feedback and rollout cycles. To learn more about "The 8 Wastes" – check out our Free Yellow Belt Training.
QUESTION:
How long does Black Belt Certification take?
ANSWER:
Usually, Black Belt Certification takes around 1.5 years to complete. You are expected to take 2 weeks worth of training, complete 3 projects (which average 6 months each), and then pass a certification exam.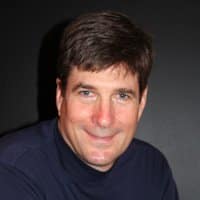 Answered by
Dewey Dorsett
QUESTION:
How it is possible to calculate CP or CPK if I have non-normal data?
ANSWER:
The non-normal calculation is based on the maximum likihood estimate of the distribution parameters rather than the mean and variance associated with the normal distribution. These parameters estimate the distribution proportions for the capability calculation. For example, a Gamma distribution is defined by shape, scale and theshold parameters. A Poisson distribution is defined by Lambda, its mean and variance having the same value.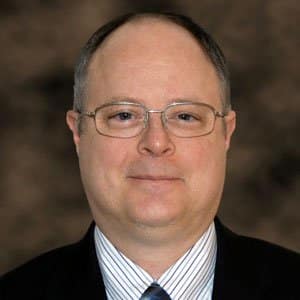 Answered by
Evans Kerrigan
QUESTION:
What should be captured in a SIPOC?
ANSWER:
Expanded Question:
I am working on a SIPOC diagram for an urgent care facility. The test facility is the Supplier. I can't figure out the Input, but the Output was provided which is Diagnosis and the Customer is the Doctor and Patient. I was thinking the test itself would be the Input. Please help.
---
In determining what to capture in a SIPOC, I find it is frequently helpful to identify the start and stop of the process up front.  I find that when people do this, they frequently find it easier to identify the specific outputs and inputs that they need to capture.  If, in your example you want to frame the process you are mapping as starting with the receipt of the test from the testing facility, I would agree that the test results are the input.
If you are mapping the overall treatment of a patient at the facility, test results are one of many potential inputs to the process.
QUESTION:
What are some examples of wastes in a banking institution?
ANSWER:
Wastes in banking fall into the same categories as other transactional processes. In terms of examples of the Eight Wastes, there is:
"Transportation" or touches related to the number of times a check is handled before it is deposited;
"Inventory" shows up as emails waiting for answers or transactions waiting for batch processing;
"Waiting" is experienced by customers while their deposits have not cleared;
Any tasks that require approval may be targeted as the 'Waste of Intellectual Capital" if the decisions could have been made at lower levels. Banks are constantly trying to balance risk management to prevent fraud while not overburdening their processes with inspections and wait times that can annoy customers and increase labor costs.
There are lots of opportunities in banking processes for the application of Lean Six Sigma!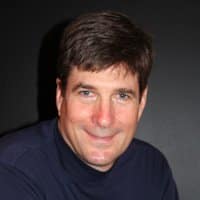 Answered by
Dewey Dorsett
QUESTION:
How is value determined in a Lean system?
ANSWER:
Here's a simple and brief answer to a meaty subject. Value in a Lean system is created through the elimination of waste and the transference of time and resources from non-value adding process activities to value-adding activities. Waste is definitional and comprises anything NOT needed in the creation and delivery of product or service to the customer. There are two types of waste: pure waste and unavoidable waste. Lean seeks to eliminate pure waste and minimize unavoidable waste.  Generically, there are 8 Wastes, which are defined as:
transportation:  transport of the unit or resources in the process
inventory: WIP and finished inventory
 motion: within the process including that of the workers
wait time: delays and queue time of raw materials and the unit in the process
over processing: doing more than is required
over production: making more than real customer demand
defects: errors, rework and scrap
searching: related to motion, interruptions to find needed processing resources
A Lean system also creates value by focusing on the value stream in the process. Simply stated, the activities comprised in the creation and delivery of the service or product the customer is paying for. A streamlined, efficient value stream delivers a quality product and service to the customer. The Lean focus on facilitating flow, moving to pull systems and minimizing 'batching' reduces waste in process. Moving to a pull system eliminates forecasting errors. Batching helps eliminate unneeded WIP and inventory.
Finally, Lean systems promote worker empowerment and involvement, visual control and management of a process and feedback mechanisms to reinforce quality product and services and waste reduction. A truly successful Lean system requires embedding its concepts and methods in the "DNA" of the organization from leadership to its line workers to suppliers.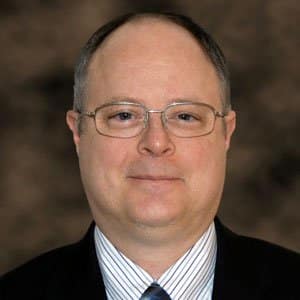 Answered by
Evans Kerrigan
QUESTION:
What are the five steps of the DMAIC process?
ANSWER:
The five steps of the DMAIC process are:
Define – Identifying the issue that you want to resolve
Measure – Plan and capture data about the current performance and what might impact that performance
Analyze – Review the process and the data to determine the root causes of the issue
Improve – Plan changes to impact the root causes, and test to make sure they work
Control – Put in place a way to monitor the process to ensure the problem stays fixed