QUESTION:
How Does Online Green Belt Training Compare To Face To Face Training?
ANSWER:
Face-to-face training, depending upon the caliber, that has been customized with organization-specific examples is a great opportunity. If you have the option, then you should attend the workshop and start on a training project during the class. In the best cases, Facilitators provide targeted coaching to guide the launch of small-scoped projects with measurable cost or cycle time savings, although much depends on the design of the workshop.
In cases where bringing such a course "in house" is not a possibility then online training can be a great alternative. For some organizations, it's not just the cost of hiring a facilitator. The bigger cost is the loss of their employees while they attend one to two weeks of training. In that case, the online training is not only a way to reduce costs, but it enables employees to build their Lean Six Sigma skill set on their own schedule. The Q&A built into the training as well as the Certification Exam help students to retain the learning so that they can apply it within their own world.
There is a "Third Way" which involves on-line training paired with internal Black Belts or Master Black Belts who mentor the Green Belts on their projects while they take the online training. This keeps costs low, allows Green Belts to set their own schedules while still providing project guidance.
It's the challenges of cost and time that led to the team at GoLeanSixSigma.com to develop the free Yellow Belt training. This was a direct response to organizations who want to spread the language and culture throughout their organizations without having to require hundreds of employees to attend workshops. This, in turn, led to the demand for the Online Green Belt Training where the challenge is, as you pointed out, how to give Green Belts the tools and concepts without a live facilitator or customized examples.
Our answer was to still provide practical examples but to base them all in the Bahama Bistro. This allows the training to draw from transactional processes such as order accuracy, while including elements of manufacturing such as the process of "building" meals. The design includes lots of opportunities to interactively the apply tools, loads of practical templates for project work, and a friendly narrator to provide background and guidance throughout. Another nice aspect of the online training is that Green Belts can arrange for their own continuous "refresher" courses since the course is available to them for one full year after registration. One of the downfalls of on-site workshops is that if the participants don't use their skills they tend to forget the material.
I hope this helps understand the difference between the two methods since they both have their place. Please let us know if we can be of any further help and good luck!
QUESTION:
Is Minitab Necessary In An Improvement Project/Process?
ANSWER:
No. Minitab is not necessary for improvement projects, especially in a Lean initiative.
There are many projects that do not use any form of statistical software. Minitab is a statistical software that is mostly suited for applying statistical tools in the Six Sigma DMAIC methodology.
For example, if someone wanted to use statistical tests such as ANOVA, Regression, T-Tests, or F-Tests, to name a few, Minitab can be used. In addition, Minitab also has graphical tools such as box plots, histograms and pareto charts that can be easily run in this software. It is a popular choice for statistical software because Motorola, GE and other large organizations that have implemented a Six Sigma initiative have chosen this statistical software.
QUESTION:
Can Lean Six Sigma Be Used In Marketing?
ANSWER:
DMAIC and Lean can be applied to ANY industry, department or function, and does not need to be customized to be able to make an impact.
The models themselves have not been "adjusted," however there are many Lean and Six Sigma can be used to improve Sales & Marketing. Some example projects include:
Creating standard work for these types of processes.
Reducing cycle time for internal pieces of the process, whether it's proposal approvals or requirements assessment.
Creating priority matrices to reducing WIP in the process to improve cycle time.
Hope that helps!
QUESTION:
How do I implement Lean Six Sigma in a production environment where "Pickers" are making significant errors in picking products?
ANSWER:
In a classic "Pick-Pack-Ship" operation, there are a lot of reasons why Pickers might be making significant errors.
If the question is how to implement Lean Six Sigma in this environment, the first step is to look at the environment as a whole.
How is the merchandise stocked?
Is the layout intuitive?
How are the bins labeled?
The assumption might be that the fault lies with the Pickers, but without knowing the root cause of the errors it would be a mistake not to consider the entire system. Here's a potential approach to applying Lean Six Sigma:
Create a team that includes a cross-section of Pickers, Stockers and other Stakeholders involved the different, connected processes.
Conduct a 5S on the Warehouse. This will help give everyone an understanding of the current state while at the same provide an opportunity to introduce Visual Management where it's needed
Reassess the focus of the effort. Should the goal be to reduce "# of mis-picks", "# of mis-stocks", "# of mis-labels" or possibly a redesign of the Warehouse?
Note: Pay close attention in the Improve Phase to Mistake Proofing (Poka Yoke) to remove the possibility of errors occurring in the first place
Another approach would be to do some benchmarking by visiting another Pick-Pack-Ship production environment in a non-competing industry – preferably one that has already applied process improvement techniques. As we say in the business, "steal shamelessly". Good luck!
QUESTION:
What Wastes Could Exist In Electronic Records Management?
ANSWER:
Electronic Record Management could benefit from both an 8 Wastes Assessment and a 5S. People often assume that once a process is automated, there's nothing left to improve, but we've found otherwise. In some cases, the process is automated before it's been streamlined, so the automation includes digital versions of the manual non-value added steps. But even if the process was improved before being automated, there are still opportunities. Some examples below:
The Waste of Defects

Are there duplicate names?
Are there drop-down lists or can people type in what they want and create variation?

The Waste of Overproduction

Are there active records that should be archived?
Is there any separation between "Active" and "Working" files?
Have you done a Digital 5S so it's clear where things should be stored?
Are naming conventions making the latest versions clear?
What happens with the old versions?

The Waste of Waiting

How long does the system take to process?
Is it maintained with current versions and licenses?
Are there opportunities to fine tune and gain productivity?

The Waste of Non-Utilized Intellectual Capital

Can anyone access the electronic records?
Is the task relegated to a few and therefore becomes a bottleneck?
Are there clear and straightforward instructions that anyone could understand in order to access records when they need them?

The Waste of Transportation

Are records being transferred (scanned) from paper to digital?
From paper to storage like Iron Mountain?
How many hand-offs are involved and how long to they take?

The Waste of Inventory

What's the process for purging old records?
Have you conducted a 5S?
Sorted through what should be stored and what should be eliminated?
Are requests for information forming a queue?
Are people waiting for record retrieval?
Is this function centralized when it could be dispersed?

The Waste of Motion

How many clicks are involved in storing and retrieving records?
How many applications have to be opened and closed?

The Waste of Extra Processing

How much data is being stored?
Are you storing information that no one uses?
Does that make it hard to find valuable information?
Is the user-interface easy to navigate?
Are there extra, unused fields that could be eliminated or clarified?
That's DOWNTIME: Defects, Overproduction, Waiting, Non-utliization of Intellectual Capital, Transportation, Inventory, Motion and Extra-Processing.
Lots of potential for waste in Digital Records Management!
QUESTION:
How Can I Apply Lean Six Sigma In the Accounting Department Of a Construction Company?
ANSWER:
There are so many ways to apply Lean Six Sigma here. First, what processes are painful for customers, and/or employees? What processes have long cycle times or high defect rates? These are good opportunities to apply Lean Six Sigma tools. We have had many projects from a financial or accounting background.
Reducing lead time on Accounts Payable.
Increasing the accuracy in paying the right amount to the right person.
Streamlining forms and reducing waste out of the process with complex processes.
We have a great number of examples that are from the construction industry as well, from residential homes to commercial buildings. From picking out options to pouring concrete more effectively and efficiently. There is even a movement called "Lean Construction!"
QUESTION:
How Can I Apply Lean Six Sigma At a Hotel?
ANSWER:
The Hospitality industry has made great strides in the past decade with Lean Six Sigma. Some of the best projects have centered around reducing workplace injuries by focusing on cleaning and maintenance processes. Another big win that came out of Lean Six Sigma is the "Green Program." The Green Program is when hotels let guests "opt-in" for new linens as opposed to assuming they required the extra step and cost of a complete change-over. The Front Desk is a great place to consider "load leveling" so the staffing matches guest demand, and banqueting has made great strides with the concept of "single piece flow" of dishes and cutlery to speed turnaround. As you can tell, there are a lot of opportunities to apply Lean Six Sigma in a hotel!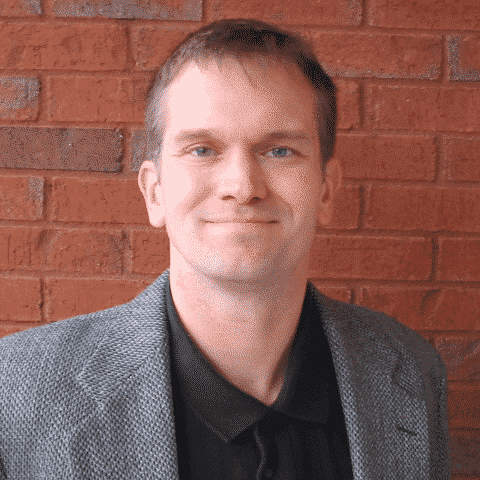 Answered by
Dodd Starbird
QUESTION:
How do I identify new work groups (departments) who want to implement Lean levers in their process?
ANSWER:
There are two main ways to identify groups or departments who want to implement Lean.  In keeping with the Lean philosophy, let's call them "Push" and "Pull"!
Push: 
Often, an organization or division will decide to proceed with Lean due to some "burning platform" of need to change, potentially as senior leaders look to improve cost structure, customer service, employee engagement, or other key business metrics.  With a leadership team to set the direction, the best option is to conduct a "rapid assessment" of the process effectiveness, efficiency, and productivity within each department.  We would typically form a Lean team in each area, create a Value-Stream Map (VSM) of their core work process(es), and then use value-stream analysis and data (e.g., volume, work time, turnaround time, etc.) to find opportunities.  The full list becomes the "unconstrained" view, and then we conduct a cross-functional prioritization process to select which opportunities ("constrained") most merit the resources that it will take to implement the approach.  Usually, the highest-impact opportunities go first and others follow later, but organizations can sometimes phase the priorities for other reasons (for example, if one area is currently fielding a new system, we might push up the Lean effort to get ahead of that, or we might wait for the system to be deployed before fine-tuning their new processes).
Pull:
Sometimes there isn't a burning platform or a leader who wants to impose the need to change on the whole organization, so we find that a department will "self-select" to volunteer to go first.  We still need to conduct a quick assessment to make sure the department is ready for the Lean journey, and then we implement the approach.  As we proceed, we can use that department to create "positive peer pressure" by showing the value that the Lean activities and cultural changes are generating.  Other departments see the value and then jump on the bandwagon.
Ultimately, regardless of whether you push or pull it, a Lean deployment done properly will build momentum because the approach really works.  You just have to navigate the natural resistance to change, build support for trying new things, and show positive results for both the business and the people.
Sounds easy, right?  Enjoy the journey!
QUESTION:
What Is An Example Of Special Cause?
ANSWER:
Walter Shewhart, who developed Control Charts at Bell Labs in the 1920s, used those charts to distinguish between 2 types of variation. He saw that all processes showed signs of Common Cause variation, but processes that were not in control also exhibited Special Cause variation.
If you think about why you're maybe a few minutes early or a few minutes late getting to work each day, you might say it was a combination of the traffic, timing of lights, the line at Starbucks, etc. This is "Common Cause" variation. But if one day you were 3 hours late, it might be due to a major accident, or because your car broke down. In these examples, the cause of the variation would be "assignable" which is "Special Cause."
So Common Cause variation is random, frequent and generally present in the process whereas Special Cause variation is rare and due to a specific event. In order to control special cause variation you would deal with the specific event but in order to reduce common cause variation in a process, you would initiate a Lean Six Sigma project.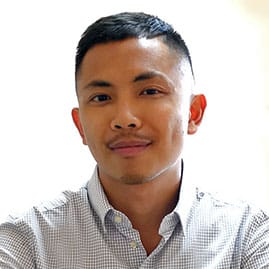 Answered by
Karlo Tanjuakio
QUESTION:
How Much Does Yellow Belt Certification Cost?
ANSWER:
Yellow Belt Certification from GoLeanSixSigma.com currently currently costs $49 (as of July 2014). Training is free and you can get immediate access by subscribing using the green form at the top right of any page on our website.
We choose to make Yellow Belt Training free so you can experience it for yourself and be confident you're getting the best Lean Six Sigma Training available. Then, once you feel the Training is able to give you practical process improvement skills, you can demonstrate your knowledge to yourself, your company, your colleagues/peers that you understand the concepts by completing your Certification.
Our Yellow Belt Training & Certification enables you to immediately begin improving processes by helping you see the world with new eyes. We encourage you to check it out (as well as demo training from other providers) and experience the difference for yourself.