Tracy O'Rourke
QUESTION:
What 8 Wastes Could Be In A University?
ANSWER:
Universities, like any organizations, can have waste. Listed below are some questions to help uncover waste:
For example: Let's take the waste of waiting and apply it to university processes.
Where are students waiting? Is the waiting excessive? And, what might the root causes be?
How long are students waiting to find out if they are in a certain class?
Are students waiting a long time for exam results?
How long are students waiting to know if he/she has been accepted into the university?
How long does it take to get a new course approved?
How long does it take to create a course catalog and where in the process is there waiting?
How long are students waiting in lines on campus? (cafeteria? book store? etc.)
Let's look at the waste of over-processing:
Which processes might have over-processing? Are there processes that seem lengthy or over-complicated?
How many forms must be completed for admission?
How much information is needed on forms? Is all the information necessary? How many approvals are needed?
How many people touch one piece of paper to get it processed?
What kind of University administrative processes seem over-complicated and require multiple steps, approvals or touches?
These are all questions to help "see" the waste. Hope that helps!
Carol Knight-Wallace
QUESTION:
Do You Have Any Specific Examples On The Application Of Lean Six Sigma To The HR Function?
ANSWER:
The advantage of Lean Six Sigma is its application to all industries and processes. HR functions are no exception. We have seen it applied to processes as broad as reducing the overall hiring cycle time at a Fortune 100 company to something tighter in scope like ensuring new employees arrive at orientation with the proper documents. Other key processes for improvement have been reducing application errors, improving interviewing processes, and creating standard work for disciplinary actions.
In fact, when organizations are in the early stages of Lean, applying 5S (Sort, Set in Order, Shine, Standardize, Sustain) is a great place to start. And, HR practices often see tremendous benefit using the Standardize step of 5S. Is there standard work (or consistent and clear steps) for:
Interviewing?
Reviewing applications?
Gathering requirements from the hiring manager?
The key is selecting the processes that are having the greatest impact on your ability to meet customer expectations and your organization's goals and objectives.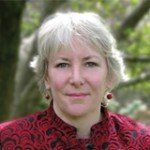 Elisabeth Swan
QUESTION:
How Can I Improve My Career Once I Attain A Certificate In Green Belt? I Work In The QA Department Of A Manufacturing Industry.
ANSWER:
You're in a great position to benefit from Green Belt Certification. Taking the course will help you to teach others about "symptoms" vs "root cause." Often QA is focused on quality measures and immediate solutions to defects, but not always solutions that get at the root causes of defects. The Lean Six Sigma tools and concepts give you the best of both worlds. You get the variation and defect reduction of the Six Sigma world, and the removal of waste and streamlining of the Lean world. When you put these two toolsets together you learn how to truly engage with process participants to solve issues. In the QA world, these are exactly the skills you want on your resume.
This also puts you in a position to mentor others as you help build the problem solving muscles of those around you. Tackling process issues gives everyone a chance to "fix what bugs them." That's a satisfying thing to do whether you're in QA or not.
It's not a fluke that people who opt to become certified Lean Six Sigma practitioners are often the ones tapped for leadership positions. The habits you form around collaborative problem-solving simultaneously build your influence skills. Those are good life skills for everyone.
I hope that helps, and good luck in your endeavors!
Tracy O'Rourke
Tracy O'Rourke
QUESTION:
How Can I Apply Six Sigma In The Food Manufacturing Industry?
ANSWER:
There are many ways to apply Six Sigma to food manufacturing. As a matter of fact, there are many food manufacturers that apply Lean and/or Six Sigma tools to improve the process, especially fast food industries that manufacturer and deliver food.
With perishable product and large quantities of food being produced and/or delivered, often the goals are around Quality and Speed! Quality can be defined in many ways, but ultimately, reducing variation in the food product in taste and portion size consistency. For SPEED: insuring that fresh, quality food is delivered where it is needed and when it is needed in the best condition possible. There could be opportunities to identify and attack waste.
An example of waste, in this case, could be moving food product unnecessarily causing delays in delivery to customers. Another example is making too much food and having to discard excess inventory.
I hope that helps!
Tracy O'Rourke
QUESTION:
I work in the logistics and warehousing sector. How can I apply the Lean Six Sigma methodologies in order to reduce costs, defects and variations while increasing efficiencies to meet customer requirements?
ANSWER:
In any industry, the important thing to do is to start with searching for waste. First understand the The 8 Wastes and then start looking for them. Often the search doesn't take too long to find waste!
GE Appliances is one organization that has applied Lean Six Sigma within their logistics and warehouse operations across the globe.
Here are some of the opportunities to remove waste that are often seen in logistics and warehousing:
Inventory: Too much inventory – how long as some of this inventory been at the warehouse? Are we receiving more product than we should? Are we holding on to it too long (aging)? These are all symptoms that waste exists. And because we have too much unnecessary inventory – that creates a lot of other waste! We have to count the inventory, store it, track it, and move it. There are costs associated with all of it!
Transportation: Too much movement of product (too many touches to get the product in place. It's moved and moved again unnecessarily for whatever reason)
Defects: Too much damage occurring to the product (typically because we're moving it a lot!)
Motion: How often are workers looking for inventory? Because, the "system" is wrong, or the product is in the wrong place, or the product is not actually there?
Once you discover the waste, then figure out how to reduce it, and start with what's in your span of control. It's easy to say everyone else has to improve, but more effective if we start in a place where we can be a catalyst for change.
Hope that helps!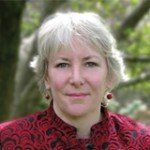 Elisabeth Swan
QUESTION:
What Types Of Waste Exist In The Banking Sector, Specifically In Fulfillment And Service Departments ?
ANSWER:
Banking, like other service industries, has many customer touch points so wastes truly impact effectiveness as much as they impact efficiency.
As a simple example, when customers are attempting to open accounts the actual work that goes into making that happen amounts to minutes, but customers often experience days of delay "waiting for checks to clear." Banking and other financial services are tasked with balancing customer convenience with protection from fraud. In order to walk that fine line, it's important to identify the 8 Wastes and then determine how much of each waste can be removed from the process without putting the customer at risk:
Defects: Wrong or missing information on applications (i.e. lack of voided checks)
Overproduction: Sending more marketing collateral to customers than they want or need
Waiting: Time spent waiting for to Operations to process applications
Non-Utilized Talent: Tellers having to get approvals from Supervisors when the answer is always "yes"
Transportation: Moving account applications between departments
Inventory: The buildup of account applications waiting to be entered
Motion: Clicking between applications especially with legacy software programs
Extra-Processing: Fields for information or signatures on forms that are no-longer in use
These are just a few examples, but we bet you could name a few more!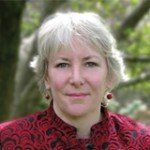 Elisabeth Swan
QUESTION:
Can I Start My Own Green Belt Project Once I'm Certified?
ANSWER:
There's nothing stopping you from initiating a Lean Six Sigma Project at any time. What's key is choosing the…
right scope for your time
ability
and the organization's needs
Nothing breeds success like success, so start small and get an early win. This will give you practice with the tools and prove to those around you that you're capable and that DMAIC works.
Start with a project that is scoped within your own job description. What part of your day to day work…
takes too long to accomplish?
seems to contain non-value-adding steps?
doesn't serve the needs of the customer?
Since you've got a vested interest in making your work life more enjoyable and providing more value, the momentum is with YOU!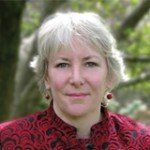 Elisabeth Swan
QUESTION:
In The Define Phase, How Do I Conduct The First Meeting With My Team And What Are The Steps?
ANSWER:
Your first meeting can be either in person, or conducted using a teleconference application such as Google Hangouts, WebEx, GoToMeeting, etc. Don't let distance get in the way. The other critical step before your team meeting is to make sure the project has a Champion or Sponsor who is 100% behind the project. As we say in the Lean Six Sigma world, "No Champion, no project." If the project has backing from leadership then it's time to convene the team. Below are some potential agenda items for your first team meeting.
Determine best weekly (or biweekly) meeting time for the project team.

It's critical to create a "drumbeat" of regular meetings.
Meetings become a time to get work done as well as a form of deadline.

Review and Refine the Project Charter.

Any more detail available for the Problem Statement?
Has the Scope been defined? Start/Stop as well as What's In/What's Out?
Any additional Constraints or Assumptions?
Has the Goal Statement at least been outlined even if the numbers are not solid

Create the SIPOC, high-level map, with the team

Do this even if you've already created one
Allow the team to understand the high-level process
Give them a chance to own the process and engage in the project

Plan for collecting Voice of the Customer data

Consider both output requirements and service requirements
Make sure the requirements are measurable
Determine the vehicle (survey, interview, meeting, etc.)

Determine project stakeholders and begin Stakeholder Analysis
This may take more than one meeting depending upon the time available, but these are some of your first orders of business. I hope this was helpful and we wish you luck on your project!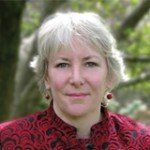 Elisabeth Swan
QUESTION:
Can Lean Six Sigma Be Used in Nursing?
ANSWER:
Nursing, and Healthcare in general, has made great strides due to Lean Six Sigma. Below are just a few examples of the tools and concepts that can be used to great effect.
Apply 5S to the Nursing station so that supplies used most often are placed near each other and at waist height while placing those items used less frequently in less valuable storage areas
Apply the results of the 5S to all nursing stations such that you pave the way for a visual workplace and standard work – this allows nurses to swap into different stations while still being able to find everything
Challenge the "Scope of Practice" assigned to RNs, LPNs, etc. and cross-train where it will enable better workload balancing.
Map the process for ordering supplies since it often involves multiple calls to different areas of the hospital, lengthy look-ups in product catalogues and approvals which can also delay delivery – there are generally good opportunities to remove waste and increase flow of ordering processes.
These are just a few of the Lean Six Sigma applications to Nursing processes and work areas. Healthcare is in a unique position to make great strides in process improvement since what works at one hospital will most likely work at others. Since the goal of Nursing is to spend as much time with patients as possible, freeing Nurses up to do that by removing waste in the system has incalculable benefits.