Administrator
Tracy O'Rourke
QUESTION:
I work in the logistics and warehousing sector. How can I apply the Lean Six Sigma methodologies in order to reduce costs, defects and variations while increasing efficiencies to meet customer requirements?
ANSWER:
In any industry, the important thing to do is to start with searching for waste. First understand the The 8 Wastes and then start looking for them. Often the search doesn't take too long to find waste!
GE Appliances is one organization that has applied Lean Six Sigma within their logistics and warehouse operations across the globe.
Here are some of the opportunities to remove waste that are often seen in logistics and warehousing:
Inventory: Too much inventory – how long as some of this inventory been at the warehouse? Are we receiving more product than we should? Are we holding on to it too long (aging)? These are all symptoms that waste exists. And because we have too much unnecessary inventory – that creates a lot of other waste! We have to count the inventory, store it, track it, and move it. There are costs associated with all of it!
Transportation: Too much movement of product (too many touches to get the product in place. It's moved and moved again unnecessarily for whatever reason)
Defects: Too much damage occurring to the product (typically because we're moving it a lot!)
Motion: How often are workers looking for inventory? Because, the "system" is wrong, or the product is in the wrong place, or the product is not actually there?
Once you discover the waste, then figure out how to reduce it, and start with what's in your span of control. It's easy to say everyone else has to improve, but more effective if we start in a place where we can be a catalyst for change.
Hope that helps!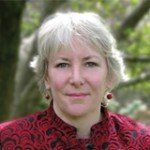 Elisabeth Swan
QUESTION:
In The Define Phase, How Do I Conduct The First Meeting With My Team And What Are The Steps?
ANSWER:
Your first meeting can be either in person, or conducted using a teleconference application such as Google Hangouts, WebEx, GoToMeeting, etc. Don't let distance get in the way. The other critical step before your team meeting is to make sure the project has a Champion or Sponsor who is 100% behind the project. As we say in the Lean Six Sigma world, "No Champion, no project." If the project has backing from leadership then it's time to convene the team. Below are some potential agenda items for your first team meeting.
Determine best weekly (or biweekly) meeting time for the project team.

It's critical to create a "drumbeat" of regular meetings.
Meetings become a time to get work done as well as a form of deadline.

Review and Refine the Project Charter.

Any more detail available for the Problem Statement?
Has the Scope been defined? Start/Stop as well as What's In/What's Out?
Any additional Constraints or Assumptions?
Has the Goal Statement at least been outlined even if the numbers are not solid

Create the SIPOC, high-level map, with the team

Do this even if you've already created one
Allow the team to understand the high-level process
Give them a chance to own the process and engage in the project

Plan for collecting Voice of the Customer data

Consider both output requirements and service requirements
Make sure the requirements are measurable
Determine the vehicle (survey, interview, meeting, etc.)

Determine project stakeholders and begin Stakeholder Analysis
This may take more than one meeting depending upon the time available, but these are some of your first orders of business. I hope this was helpful and we wish you luck on your project!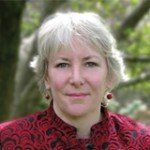 Elisabeth Swan
QUESTION:
Can Lean Six Sigma Be Used in Nursing?
ANSWER:
Nursing, and Healthcare in general, has made great strides due to Lean Six Sigma. Below are just a few examples of the tools and concepts that can be used to great effect.
Apply 5S to the Nursing station so that supplies used most often are placed near each other and at waist height while placing those items used less frequently in less valuable storage areas
Apply the results of the 5S to all nursing stations such that you pave the way for a visual workplace and standard work – this allows nurses to swap into different stations while still being able to find everything
Challenge the "Scope of Practice" assigned to RNs, LPNs, etc. and cross-train where it will enable better workload balancing.
Map the process for ordering supplies since it often involves multiple calls to different areas of the hospital, lengthy look-ups in product catalogues and approvals which can also delay delivery – there are generally good opportunities to remove waste and increase flow of ordering processes.
These are just a few of the Lean Six Sigma applications to Nursing processes and work areas. Healthcare is in a unique position to make great strides in process improvement since what works at one hospital will most likely work at others. Since the goal of Nursing is to spend as much time with patients as possible, freeing Nurses up to do that by removing waste in the system has incalculable benefits.
Tracy O'Rourke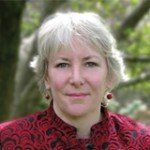 Elisabeth Swan
QUESTION:
What Is The Appropriate Analysis Tool For Determining X and Y?
ANSWER:
Full Question:
During a Lean Six Sigma review, a Green Belt stated that the population of motors meeting a certain acceptance criteria had been improved by 6%. Last year, we tested 1,200 motors and 800 of them met the acceptance criteria. This year we tested 1,100 motors and 855 of them meet the acceptance criteria. What is the X? What is the Y? What is the appropriate analysis tool to use?
Answer:
The "X" in this example is the year, so you've got last year and this year as the two values of X. The "Y" is the yield or % of motors deemed "good". If you just looked at the proportions, last year there were 66% deemed good and this year there is 77% deemed good. That looks like they did a bit better than the goal of a 6% improvement. But your second question refers to the right analysis tool to use. For that you've got two options.
The is discrete data (pass/fail). If you want to see if there is a statistically significant improvement over last year, one option is to conduct a 2-proportion test. The 2-proportion test would tell you if there is "no difference" between last year and this year, or if "there is a difference." If you are using Minitab, you can enter the total count of the motors and the total count of the "good motors" for both the baseline and the improvement. If you have a P-value less than .05. that means that there is a statistically significant improvement.
Another option is to use the Chi Square test, and for that you would create a two by two matrix of Good units/Bad units over Last year/This year in Minitab or QI Macros, etc.. Again, if the P value is below .05 then the improvement is statistically significant!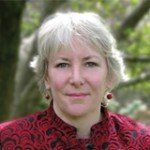 Elisabeth Swan
QUESTION:
What's the Difference Between a Lean Six Sigma Green Belt and a Yellow Belt?
ANSWER:
Aside from the colored band on a martial arts belt, the biggest difference in the Lean Six Sigma World, is that Green Belts get more training, understand more tools and techniques and can lead bigger projects than Yellow Belts. Yellow Belts receive training that provides the vocabulary of Lean Six Sigma, a basic understanding of the method and the most commonly used tools. With their overview of Lean Six Sigma, Yellow Belts become productive team members on process improvement teams led by Green Belts or Black Belts.
Green Belts, on the other hand, can be both team leads as well as team members. They are expected to complete an ongoing series of manageably-scoped projects as part of their work life. They can also participate as team members on projects run by Black Belts or even other Green Belts. What Green Belts and Yellow Belts have in common is that, unlike Black Belts, running Lean Six Sigma projects is not their only job. But it makes their jobs more enjoyable!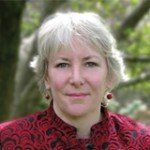 Elisabeth Swan
QUESTION:
How Does Online Green Belt Training Compare To Face To Face Training?
ANSWER:
Face-to-face training, depending upon the caliber, that has been customized with organization-specific examples is a great opportunity. If you have the option, then you should attend the workshop and start on a training project during the class. In the best cases, Facilitators provide targeted coaching to guide the launch of small-scoped projects with measurable cost or cycle time savings, although much depends on the design of the workshop.
In cases where bringing such a course "in house" is not a possibility then online training can be a great alternative. For some organizations, it's not just the cost of hiring a facilitator. The bigger cost is the loss of their employees while they attend one to two weeks of training. In that case, the online training is not only a way to reduce costs, but it enables employees to build their Lean Six Sigma skill set on their own schedule. The Q&A built into the training as well as the Certification Exam help students to retain the learning so that they can apply it within their own world.
There is a "Third Way" which involves on-line training paired with internal Black Belts or Master Black Belts who mentor the Green Belts on their projects while they take the online training. This keeps costs low, allows Green Belts to set their own schedules while still providing project guidance.
It's the challenges of cost and time that led to the team at GoLeanSixSigma.com to develop the free Yellow Belt training. This was a direct response to organizations who want to spread the language and culture throughout their organizations without having to require hundreds of employees to attend workshops. This, in turn, led to the demand for the Online Green Belt Training where the challenge is, as you pointed out, how to give Green Belts the tools and concepts without a live facilitator or customized examples.
Our answer was to still provide practical examples but to base them all in the Bahama Bistro. This allows the training to draw from transactional processes such as order accuracy, while including elements of manufacturing such as the process of "building" meals. The design includes lots of opportunities to interactively the apply tools, loads of practical templates for project work, and a friendly narrator to provide background and guidance throughout. Another nice aspect of the online training is that Green Belts can arrange for their own continuous "refresher" courses since the course is available to them for one full year after registration. One of the downfalls of on-site workshops is that if the participants don't use their skills they tend to forget the material.
I hope this helps understand the difference between the two methods since they both have their place. Please let us know if we can be of any further help and good luck!
Tracy O'Rourke
QUESTION:
Is Minitab Necessary In An Improvement Project/Process?
ANSWER:
No. Minitab is not necessary for improvement projects, especially in a Lean initiative.
There are many projects that do not use any form of statistical software. Minitab is a statistical software that is mostly suited for applying statistical tools in the Six Sigma DMAIC methodology.
For example, if someone wanted to use statistical tests such as ANOVA, Regression, T-Tests, or F-Tests, to name a few, Minitab can be used. In addition, Minitab also has graphical tools such as box plots, histograms and pareto charts that can be easily run in this software. It is a popular choice for statistical software because Motorola, GE and other large organizations that have implemented a Six Sigma initiative have chosen this statistical software.
Tracy O'Rourke
QUESTION:
Can Lean Six Sigma Be Used In Marketing?
ANSWER:
DMAIC and Lean can be applied to ANY industry, department or function, and does not need to be customized to be able to make an impact.
The models themselves have not been "adjusted," however there are many Lean and Six Sigma can be used to improve Sales & Marketing. Some example projects include:
Creating standard work for these types of processes.
Reducing cycle time for internal pieces of the process, whether it's proposal approvals or requirements assessment.
Creating priority matrices to reducing WIP in the process to improve cycle time.
Hope that helps!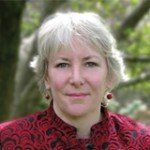 Elisabeth Swan
Tracy O'Rourke
QUESTION:
How do I implement Lean Six Sigma in a production environment where "Pickers" are making significant errors in picking products?
ANSWER:
In a classic "Pick-Pack-Ship" operation, there are a lot of reasons why Pickers might be making significant errors.
If the question is how to implement Lean Six Sigma in this environment, the first step is to look at the environment as a whole.
How is the merchandise stocked?
Is the layout intuitive?
How are the bins labeled?
The assumption might be that the fault lies with the Pickers, but without knowing the root cause of the errors it would be a mistake not to consider the entire system. Here's a potential approach to applying Lean Six Sigma:
Create a team that includes a cross-section of Pickers, Stockers and other Stakeholders involved the different, connected processes.
Conduct a 5S on the Warehouse. This will help give everyone an understanding of the current state while at the same provide an opportunity to introduce Visual Management where it's needed
Reassess the focus of the effort. Should the goal be to reduce "# of mis-picks", "# of mis-stocks", "# of mis-labels" or possibly a redesign of the Warehouse?
Note: Pay close attention in the Improve Phase to Mistake Proofing (Poka Yoke) to remove the possibility of errors occurring in the first place
Another approach would be to do some benchmarking by visiting another Pick-Pack-Ship production environment in a non-competing industry – preferably one that has already applied process improvement techniques. As we say in the business, "steal shamelessly". Good luck!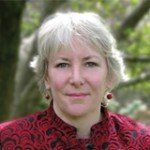 Elisabeth Swan
QUESTION:
What Wastes Could Exist In Electronic Records Management?
ANSWER:
Electronic Record Management could benefit from both an 8 Wastes Assessment and a 5S. People often assume that once a process is automated, there's nothing left to improve, but we've found otherwise. In some cases, the process is automated before it's been streamlined, so the automation includes digital versions of the manual non-value added steps. But even if the process was improved before being automated, there are still opportunities. Some examples below:
The Waste of Defects

Are there duplicate names?
Are there drop-down lists or can people type in what they want and create variation?

The Waste of Overproduction

Are there active records that should be archived?
Is there any separation between "Active" and "Working" files?
Have you done a Digital 5S so it's clear where things should be stored?
Are naming conventions making the latest versions clear?
What happens with the old versions?

The Waste of Waiting

How long does the system take to process?
Is it maintained with current versions and licenses?
Are there opportunities to fine tune and gain productivity?

The Waste of Non-Utilized Intellectual Capital

Can anyone access the electronic records?
Is the task relegated to a few and therefore becomes a bottleneck?
Are there clear and straightforward instructions that anyone could understand in order to access records when they need them?

The Waste of Transportation

Are records being transferred (scanned) from paper to digital?
From paper to storage like Iron Mountain?
How many hand-offs are involved and how long to they take?

The Waste of Inventory

What's the process for purging old records?
Have you conducted a 5S?
Sorted through what should be stored and what should be eliminated?
Are requests for information forming a queue?
Are people waiting for record retrieval?
Is this function centralized when it could be dispersed?

The Waste of Motion

How many clicks are involved in storing and retrieving records?
How many applications have to be opened and closed?

The Waste of Extra Processing

How much data is being stored?
Are you storing information that no one uses?
Does that make it hard to find valuable information?
Is the user-interface easy to navigate?
Are there extra, unused fields that could be eliminated or clarified?
That's DOWNTIME: Defects, Overproduction, Waiting, Non-utliization of Intellectual Capital, Transportation, Inventory, Motion and Extra-Processing.
Lots of potential for waste in Digital Records Management!